Multi-crew Pilot Licence
The Multi-crew Pilot Licence (MPL) was approved by the International Civil Aviation Organisation (ICAO) following an Australian proposal.
The intention of the MPL is to imprint aviators with multi-crew concepts from the very beginning of their aviation experiences instead of converting single pilot practices and attitudes into multi-crew attitudes and practices .
The MPL has some advantages to the airlines in that the crews are directly trained into their company systems and aeroplanes. Other advantages are that the MPL uses the technology of flight simulators to replace aeroplanes. Most of the MPL training requires only office space in a city building and it reduses aeroplane time to 60 hours in a basic aeroplane and 12 landings on the company type, plus 190 hours of flight simulation along with the Air Transport Pilot Licence theory (ATPL).
The MPL requires an airline to sponsor the cadets and the graduates are only employable within the airline until after they gain command and an Air Transport Pilot Licence (ATPL).
The MPL can be started in one country where the airspace is available and then completed in another where the simulators are located. This may be in an office block at Coffs Harbour on the Gold Coast or in China. Several basic training flying schools may be anywhere in the world.
The expensive equipment is the simulators and these may be located where they can be conveniently shared by several airlines operating the same aeroplane.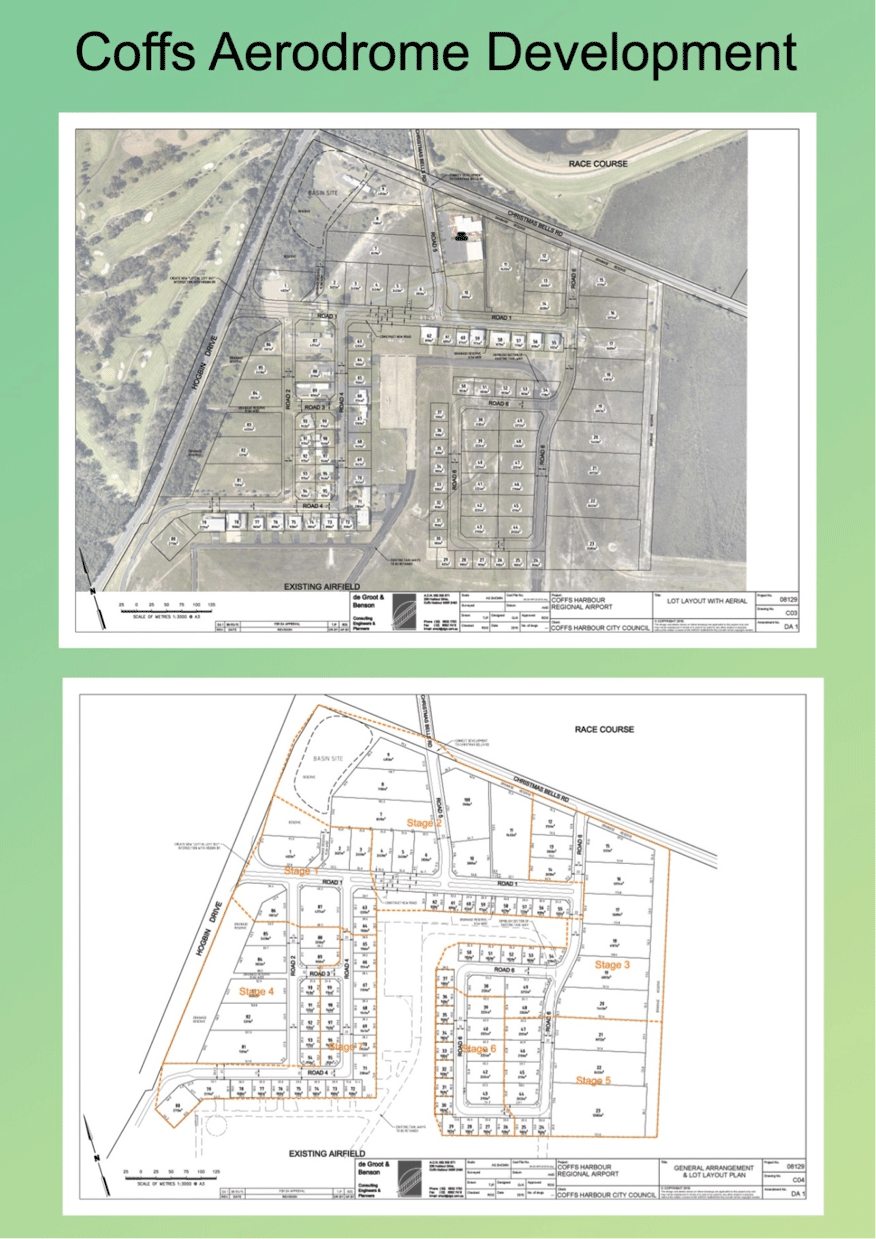 The Coffs Harbour Aerodrome is being re-developed and considerable land space is become available with long term leases. Development is not limited to aviation operational activities.
This is a copy of the original suggestion for a Multi-crew Pilot License (MPL) proposed by Cpt. Robert Loretan while holding the office of General Manager Personnel Licensing with the Australian Civil Aviation Safety Authority (CASA).