What We're Doing..
Wednesday, 30 November 2016 02:43
Congratulations to Iga on a successful First Solo Flight.
Tuesday, 29 November 2016 01:59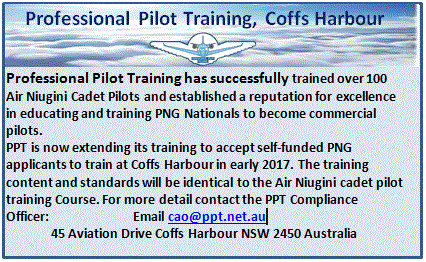 Monday, 28 November 2016 03:26
Commercial Pilot Course Intake 2017. Professional Pilot Training: A Provider of Over 10 years of High Quality Aviation Pilot Training is now taking applications for 2017. Located in the beautiful coastal city of Coffs Harbour NSW is one of Australia's most established and successful aviation colleges. Professional Pilot Training specialises in the personalised education, training and personal development of aspiring commercial pilots each year. Chief Instructor Rob Loreton said "We do not perform any other business or aviation activity, we are totally dedicated to a cadet's personal training. We believe that flying an aircraft is only part of the requirements of a modern airline pilot. The modern Cadet (future Captain) must be groomed to be a valuable airline employee and a capable Aircraft Commander, with excellent aeroplane Manipulative Skills that are supported by Confident Leadership through the application of excellent thinking and communication skills while under pressure in an airborne environment"
This month the college will be processing candidates and applications at Professional Pilot Training in Coffs Harbour, Australia. People who are interested are welcome to enquire at This email address is being protected from spambots. You need JavaScript enabled to view it. .  The Commercial Pilot Licence training will commence in April 2017 which can then be extended to the full training to Instrument Rating -Multi Engine. The 2015 class of 10 cadets were highly successful; 8 of which graduated to commercial pilot roles with Air Niugini and 2 are continuing as student instructors.
The 2015 class of 10 cadets were highly successful; 8 of which graduated to commercial pilot roles with Air Niugini and 2 are continuing as student instructors.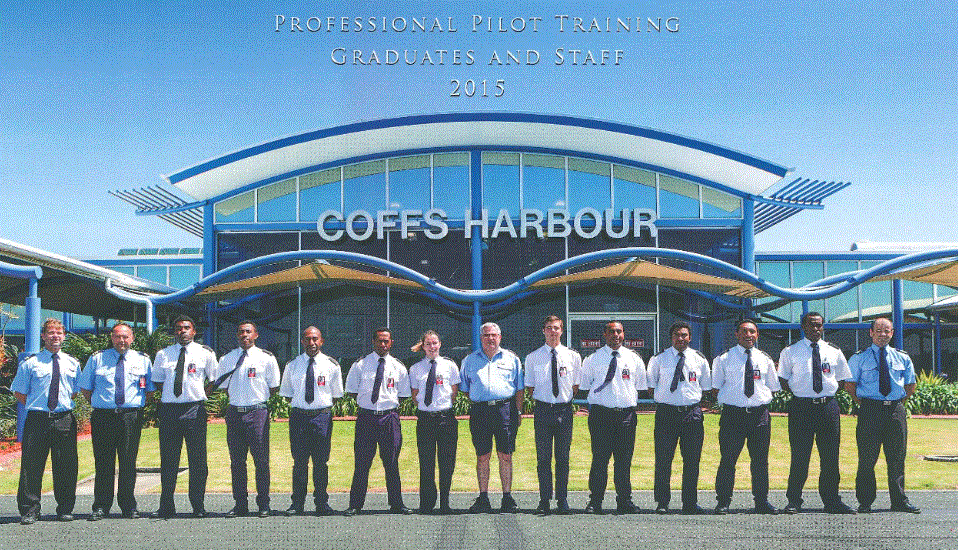 For more information please call the college on +612 66515199 or go to the website www.professionalpilottraining.com.au
Saturday, 26 November 2016 02:59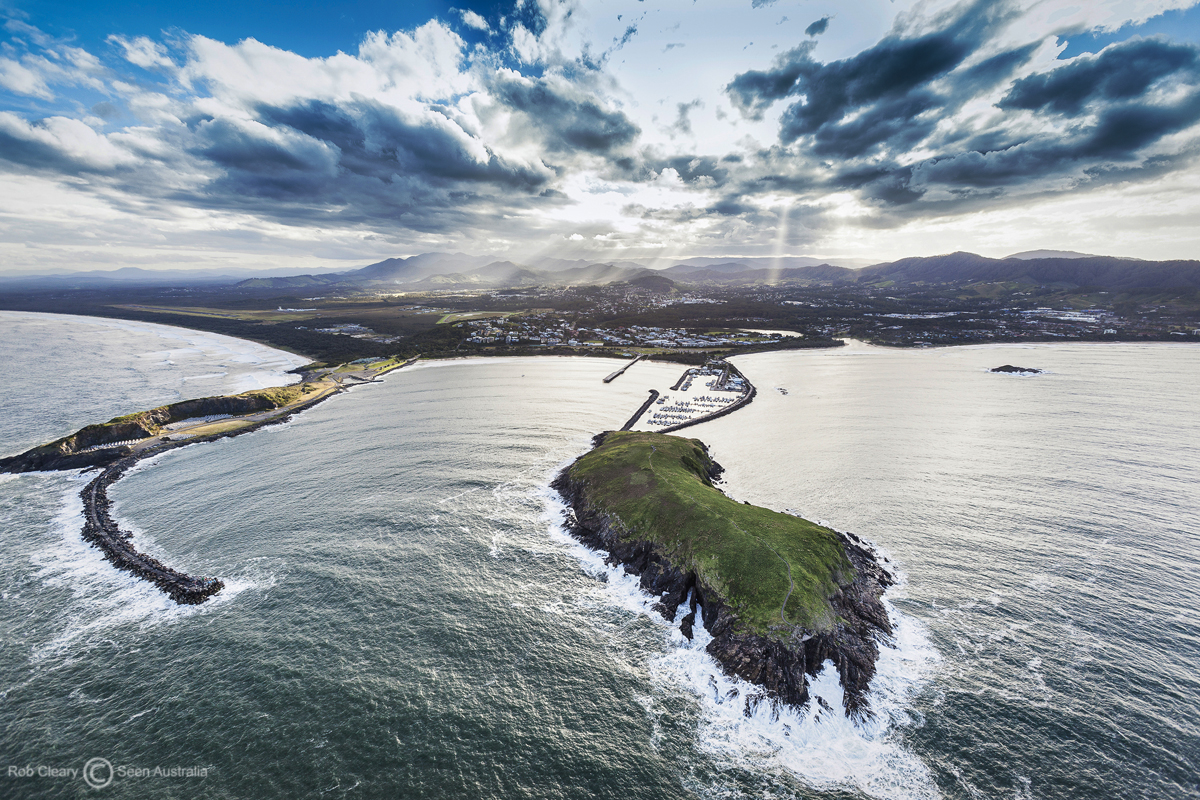 Let's go back to that special place where it's beautiful one day and perfect the next…
Woven between the mountains and the sea, Coffs Coast is a breath-taking pocket of paradise midway between Sydney and Brisbane on the North Coast of NSW Australia.